Are you looking for 2 Night breaks in Scotland? A Special Offer for 2 & 3 Night Breaks in Caravan Holidays is available for couples. These 2-night break deals for couples will start from April Friday to Monday. Don't waste your time in finding 2 or 3 Night Breaks, short breaks, or caravan breaks to enjoy weekend breaks in Scotland.
Our Caravan Holiday Park is situated near the Arboath SEA. A beautiful location with Seaside for you and your family will definitely enjoy your weekend holidays in our stunning park homes or caravan park.
Book your 2 or 3 Night Breaks with only a £299 deposit on stunning Willerby Sierra at last minute breaks.
2 Nights Break Caravan Offers Details:
Stay for 2 night breaks in a Static Caravan Park Willerby Sierra! You can also stay for 2 nights in Seaton Estate caravan holiday park with your family friends and girlfriend.
Nigth Breaks Available Date:
4th-7th Feb 2022
11th-14th Feb2022
18th-21st Feb 2022
25th-28th Feb 2022
Caravan Holidays For 2 Nights Breaks Under £299
Starting from 4th February 2022
Price per Willerby Caravan
Two & 3 Nights Stay
100% Covid Guaranty
Family & Friends Facilities
Is the Park will be open in April?
yes, Our Holiday Park in Scotland will be open in Feb 2022 for Weekends Holidays. Because our Angus council license required holiday home-owners to leave for one month each year, we chose February as it is a shorter month. Surprisingly, neither the hire fleet nor residential properties are affected.
Why Choose Our Caravan Breaks?
2-night caravan breaks near Dundee, Seaton Estate always prefers quality over quantity therefore we provide you with the best static caravan you can ever have. Having a 2 night break Scotland is a great way to escape the hectic routine and with us, you'll get the best holiday experience under £299. Contact us and get ready to explore new things with us.
What's Included in Two Nights Breaks Scotland?
Live entertainment show
Family Environment
The UK's Number 1 Tribute Act
Two Night Stay in Caravan Holiday Park
What makes a 2 Night Breaks Scotland for summer vacation so special? For starters, the lush, verdant scenery and long summer days. Landscapes are colorful and stunning even during the height of the Scottish summer holidays, making them ideal for outdoor pursuits or simply taking in the scenery.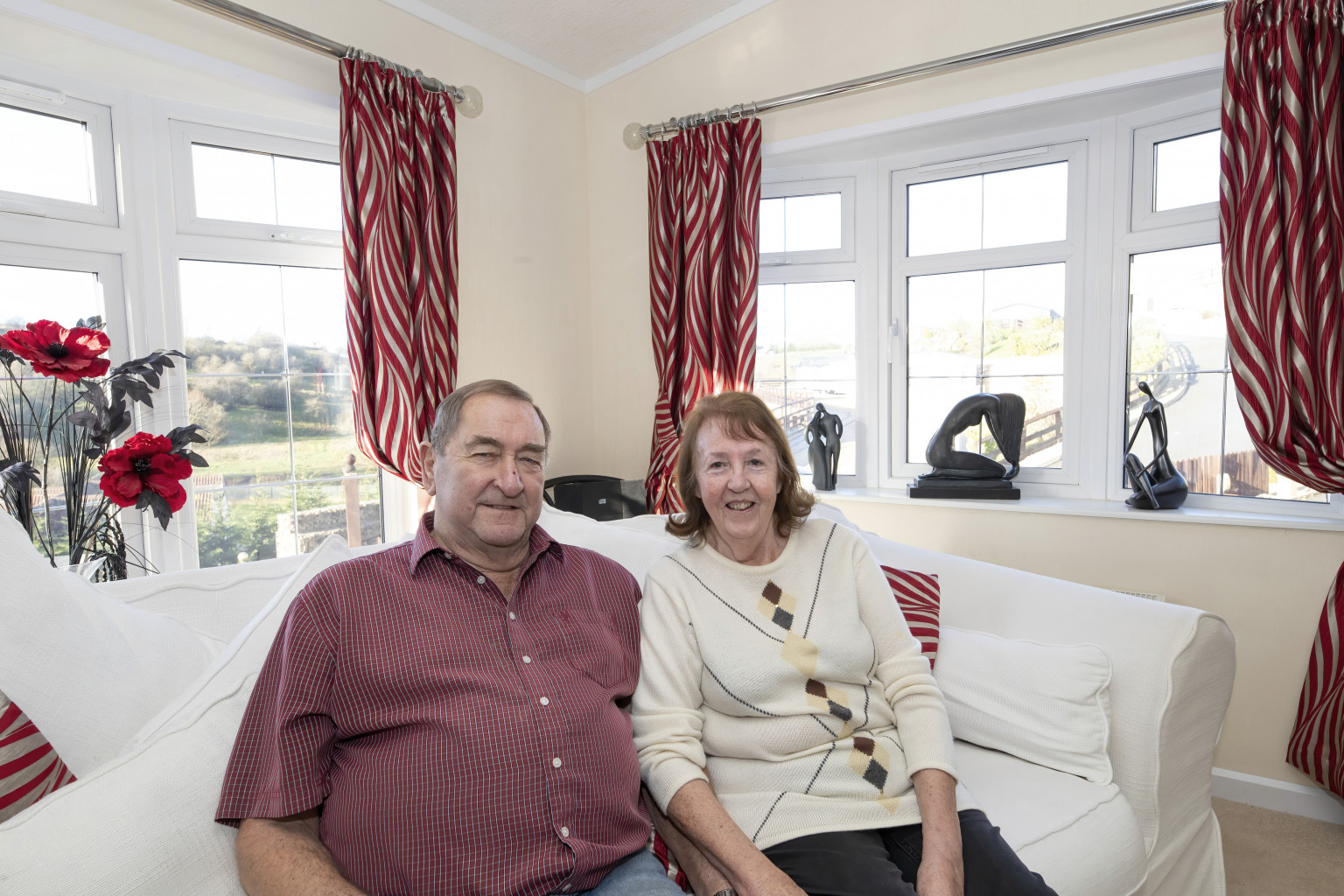 Then there's the list of exciting things to do. At Edinburgh's famed summer festivals, you may choose from thousands of acts or cheer on contestants at traditional Highland games.
Why not try some outdoor activities during your summer vacation, with average summer temperatures of roughly 17°C (63°F)? Hike in a national park, ride on an off-road trail, or walk to a distant beach where you'll find white beaches and turquoise waters… Everyone has a wonderful summer here at holiday homes in Scotland!
2 Night Breaks for Couples in Scotland
What to do in 2 Night Breaks Scotland?
Whether your next short holiday is in Edinburgh, which is famed for its yearly summer festivals, or Glasgow, which is jam-packed with free museums, galleries, and city parks, you can count on a warm Scottish welcome.
Get lost in the Highlands, where you'll genuinely feel like you've escaped ordinary life, or embark on a once-in-a-lifetime excursion along the North Coast 500. Discover rugged mountains, huge Lochs, and breathtaking landscapes.
There are also castles to see, countless walking paths, and mountains to climb for the more adventurous. Scotland, one of our favorite short-break destinations, will undoubtedly make a lasting impression on you.
Check out our selection of the best weekend getaways in Scotland and beautiful Holiday Home Scotland to make the most of your trip.
Weekend breaks in the UK
Plain your 2 Night Weekend Breaks in Caravan Holiday Park UK. The city is easily accessible by plane or train from London and other parts of the United Kingdom, making a 2 nights break in Scotland a snap.
I've visited Edinburgh several times and always like the sights of the castle, museums, restaurants, cafés, and hotels. The city center is also walkable, so taking a stroll around the streets and taking in the ambiance is enjoyable.
There are plenty of wonderful secret locations to explore in Edinburgh if you enjoy uncovering hidden gems. It has everything, from streets to communities.
You may spend a weekend experiencing the highlights of Christmas in Edinburgh or go to Hogmanay if you're in the mood to visit Edinburgh during the holiday season.
If you're planning a vacation to Scotland in August, there's no better location to visit than Edinburgh.
During the Edinburgh August festivals, the city comes alive with action and performance, and it's a fantastic opportunity to take in the cultural attractions of the Scottish capital.
If you have a long weekend in Scotland, there are a plethora of fantastic day excursions from Edinburgh. There's one for everyone, whether you prefer the seaside or the countryside, towns or cities.
We really hope that you may find our list for a 2-night break in Scotland, helpful and are now not confused on how to spend a short vacation and where to go. If you still have any queries you can simply contact us and we would be more than happy to clear all your doubts.
We really hope that you love our blog and are now passionate enough to have a 2 nights break in Scotland for a trip to a dazzling place in Scotland. If you are tangled among the tight knot of hundreds of choices then Seaton Estate is the place to contact for. Visit us for any further information. We would be more than happy to serve you at any instance.