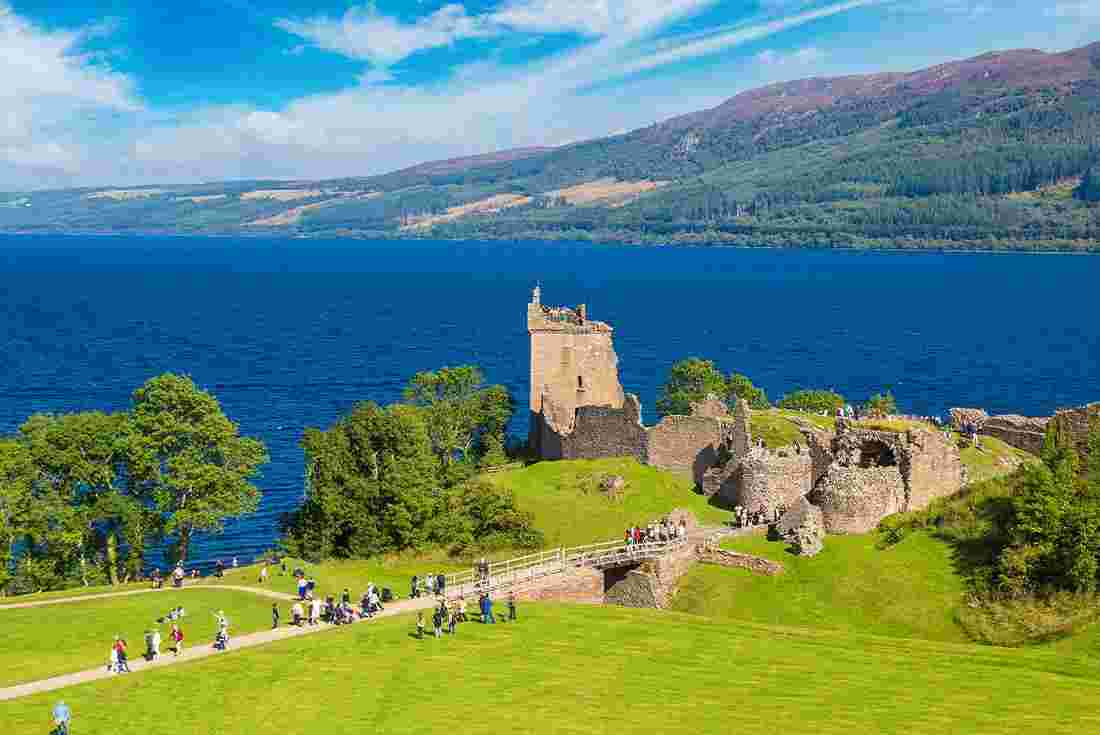 Gather your and your family's suitcases and pack your luggage as Scotland is calling you for a visit with your family and to see what new you can discover in holiday homes Scotland.
Come ride through our valleys or go up to the mountains for picturesque scenery. There is a new mystery to unfold on your every step to your new destination. You can only discover and explore the riches of Scotland if you have a tour of that beautiful and breathtaking place. 
Discover The Reasons for Visiting Scotland
Discover the enchantment of our vibrant cities or relax on a tranquil beach on one of our islands. Other than traveling, there are numerous things to do in Scotland, such as trying new and delectable meals and drinks. Sip from their newly opened barrels while enjoying our great artisan cuisine. All of this can be done in Scotland while treading softly on our land.
The Unrivaled Beauty of Scotland
Planning a road trip in Scotland? Then, you should not miss this opportunity. You'll never forget the stunning landscape you pass through when you have a tour in Scotland by road, whether you hire a car or bring your own. Wherever you go in holiday homes Scotland, you will be surrounded by stunning beauty.
In the south and east, you'll pass agriculture, woods, and rolling hills; in the mountainous west and north, you'll see towering mountains rising above you; and on Scotland's islands, you'll pause to meander along pristine beaches.  We can also travel via train. Traveling throughout Scotland by rail is a popular method to experience the country's highlights. Once you've boarded a train, you can relax and look forward to seeing some beautiful sights.
 Break from all the hustle
Your family trip to Scotland will be one to remember; after all, it's a country packed with adventure, history, wildlife, and natural beauty on every square mile! We understand that there are many important decisions to be made when planning a family vacation, but you'll find that Scotland checks all the boxes: there's plenty of quality accommodation to suit all budgets, exciting destinations to visit, and, of course, a plethora of attractions and thrilling activities for all ages.
There are so many options for a family trip in Scotland, from sunny days at the beach and back-to-nature camping adventures to quiet homes in the woods and glittering city getaways full of culture.
Spend a long weekend exploring the country's spectacular holiday park, or treat the family to a night of glamping in an eco-pod, where you can be immersed in nature while yet having some home comforts.
Now it's your time
How about giving yourself a luxury treatment for some days? Indulge your senses at a five-star hotel with a spa that will soothe every inch of your body and a championship golf course where you can put your talents to the test? Consider a distant country estate deep in a wooded valley, complete with hunting, fishing, and excellent dining right on your doorstep. You can find all these things here in Scotland. Come treat yourself to the luxuries in life on a vacation you truly deserve.
A trip with your pet
Have you ever gone on vacation and been disappointed because your furry – and, let's face it, probably favorite – a family member was left behind?  Well, Scotland has everything you'll need for a pleasant pet-friendly vacation, including dog-friendly attractions and picturesque walking paths, as well as a plethora of pubs and cafes where your canine companion will feel perfectly at home!
An affordable trip to Scotland 
Consider it. A few days away without the worry of blowing your budget. Yes, it's true: caravan holidays Scotland is a great place to visit for a low-cost vacation. You'll be amazed how much you can fit into your holiday without entirely draining your bank account. Visit fascinating museums and galleries, as well as unique distilleries and gorgeous gardens. Scotland's stunning beauty, of course, comes free of charge. We also have a variety of affordable lodging options, ranging from welcoming hostels to budget hotels and campgrounds.
We really hope you like our blog and are inspired to plan your next trip to holiday homes Scotland, where you may stay in beautiful holiday parks with a wide range of services. We would be glad to plan your next holiday in one of Scotland's beautiful areas, taking into account all of your requirements so that you may have the vacation you choose. Please contact us right away to begin planning your trip with us in the most tranquil and beautiful environment imaginable.